We ❤ Cupie Danny
very much!!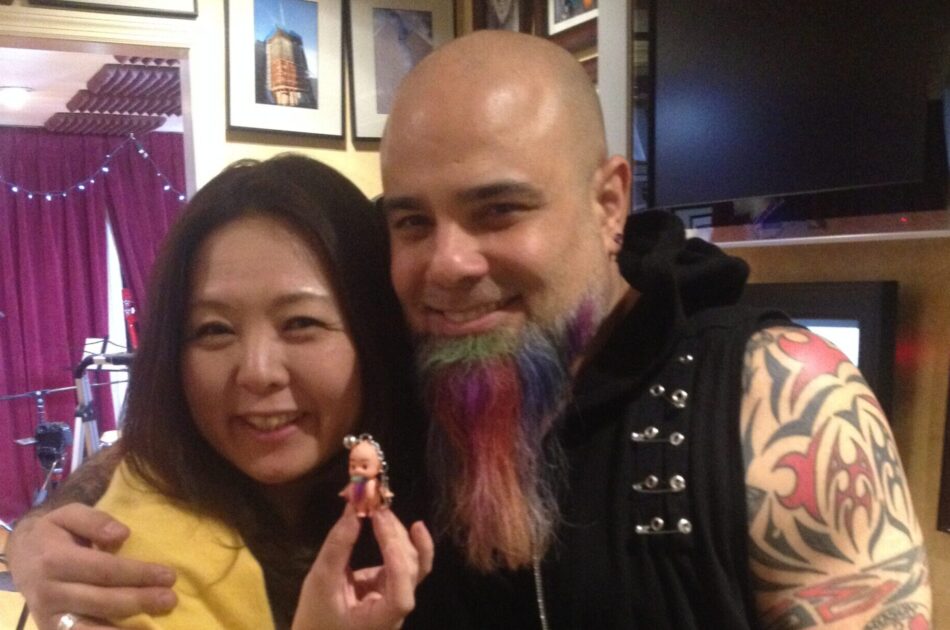 In November 2013, while staying in East Harlem (Spanish Harlem), New York, I met Danny Rojo performing at a restaurant near where I was staying.
Lots of tattoos, bald head, iridescent beard. But when I heard his singing voice, I liked the voice. When I look at SNS, I think that it is for promotional purposes, there are naked photos.
One day, I found a Cupie doll that looks like Danny from the back at a 100-yen shop(1 dollar shop). Of course, it's a Cupie doll so he's naked.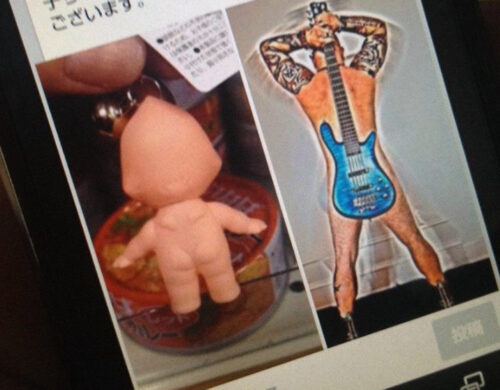 I drew a tattoo with momentum, added a rainbow-colored mustache, and drew thick eyebrows with a ballpoint pen. When I sent the photo to Danny, who lives in New York, he seemed to like it a lot.
I named it "Cupie Danny" because I thought it would be easier to remember if it resembled "Cutie Honey" from the Japanese manga that most Japanese know.
Two months later, I went to New York with lots of Cupie Danny and materials for making Cupie Danny. After that, I went to Mexico, Guatemala, Cuba, and Miami.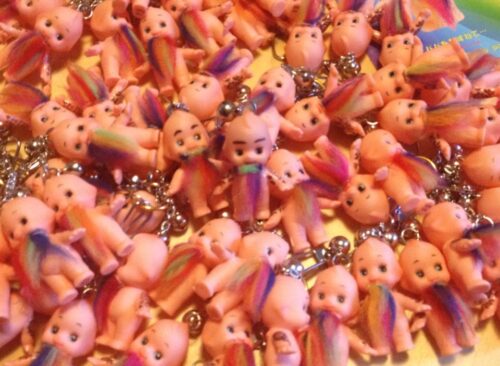 In Guatemala, I went to a Spanish language school.
In Cuba, I went to see Danny's friends, famous musicians and gave them Cupie Danny.
I will also hand Cupie Danny to Danny's family who lives in Cuba and Florida. I also meet Danny's father, whom Danny hasn't seen since he left Cuba in 1992, and his sister (Daniela), who was born after Danny left Cuba and has never met. The time I spent in Cuba with Danny's dad and Daniela and the love they gave me still touches my heart.
In March 2022, Danny's father passed away and Daniela fled to Germany with her children.
In August 2022, I heard from Danny Rojo for the first time in years.
"Shoko, are you not going to Cuba anymore? Are you planning to come to New York?"
"I like to do CUPIE DANNY again. I love Cupie Danny!"
"YES! I love Cupie Danny!!!!"
So, we started again "Cupie Danny".